Online Resources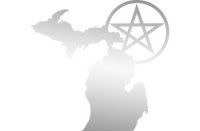 This is our online directory of websites hosted by Pagans in Michigan.
If you would like to add a resource to this directory, feel free to use the boxes below to do so. You do not need to log in to do so, but if you join the site first and are logged in when you create your listing, you will be able to edit or delete it in the future and will receive notifications when someone comments on it.
Pagan Owned and Pagan Friendly Online Businesses
Other Websites run by Pagans in Michigan
Including wikis, blogs and more
Online Events Happen Too
See our events page for more.